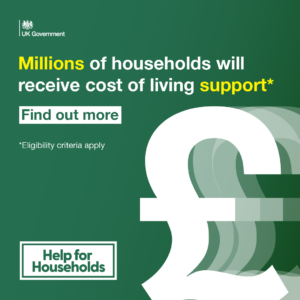 This toolkit from the DWP helps you to explain the Cost of Living support package to the families and individuals accessing your services. It includes:
An overview of the support package can be found here. The package includes:
£650 one-off cost of living grant payment for those on means tested benefits – made in 2 instalments (from July and Autumn)
£400 grant payment to all households for energy bills (from October)
£150 disability cost of living payment for those claiming disability benefits (from September)
An extra £300 Pensioner cost of living payment for those pensioners receiving Winter Fuel Payment (paid in November or December)
Eligible households will be paid automatically in the same way they usually get their benefit or tax credits. Additional help may also be available through the Household Support Fund or other discretionary funds.