The Challenge 
Food, and our ability to access good food, intersects with many aspects of our lives. People buy and eat food in a wide range of settings including schools, restaurants, community food spaces, supermarkets, corner shops and food banks.
People also access support around the drivers of food insecurity in a wide range of settings including social care, primary care, and third sector organisations. For example; a person accessing support from Citizens' Advice around debt or support around drug and alcohol from a specialist charity is likely to be at risk of food insecurity.
And people access support for the impact of food insecurity in a wide range of settings. For example, a person presenting at their GP with iron deficiency anemia or a child consistently not meeting their developmental milestones may be linked to the food they eat.
Access to food refers to our ability to source good, quality food—food that's filling and adequate for our individual needs
[Not having access to fresh produce and growing space] " it's keeping the poor, poor because the kids can't focus in school. [Good nutrition] is the building block isn't it."
Debbie*, 40s, Speke, May 2021.
Connecting as a community of people and organisations that have a part to play in achieving 'Good Food For All' makes us 'more than the sum of our parts' and is key to amplifying our impact, exchanging knowledge, and creating systemic change that tackles the root causes of food insecurity and obesity.
Where we are now
During the Covid-19 pandemic, there was a broad response that involved the voluntary sector, statutory sector and private sector coming together to adapt and respond. New partnerships and innovative ways of working formed and we have seen the value in having a collaborative joined up working. Take a look at this report by Sustain outlining how good food enterprises have been adapting and responding over the past year. We want to continue building on this as we make our way out of the emergency phase of the pandemic.
Feeding Liverpool is the city of Liverpool's food alliance, connecting and equipping people and organisations to work towards good food for all – it is currently a network of 260+ organisations. Their work for the past 6 years has centred on bringing together those concerned with hunger and food insecurity in Liverpool. Take a look at a summary of the learning gathered in Liverpool's Community Food Spaces Forum that took place in May 2021.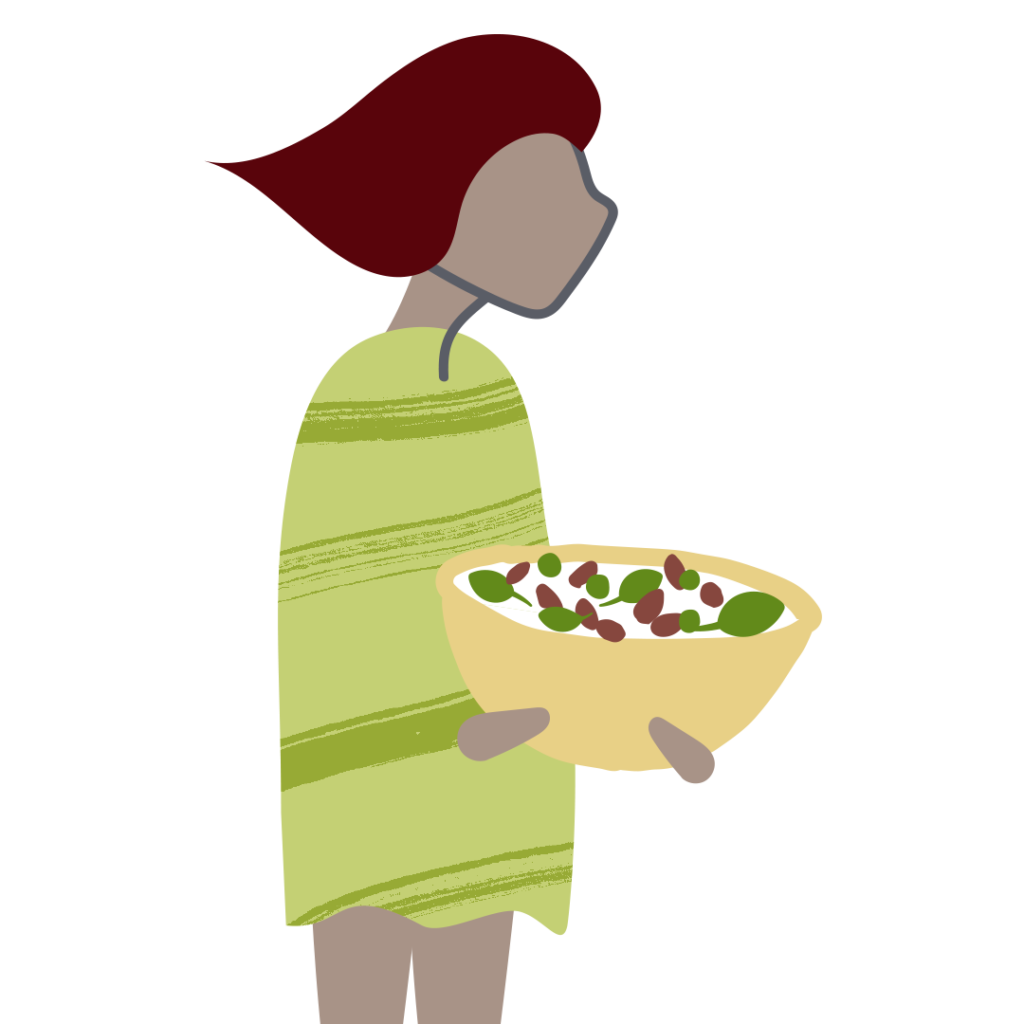 Over this last year, our council, the voluntary sector and local businesses have worked closely together to ensure everyone in our city was supported. This partnership-working continues to strengthen as we work together on the first stages of Liverpool's Good Food Plan, crucially bringing the insights and experiences of people with first-hand experience of food insecurity into the conversation. Together we can create an action plan to ensure there is good food for all."
Dr Naomi Maynard, Network Coordinator of Feeding Liverpool
The Changes we are working towards…
Feeding Liverpool to be well equipped to act as connector and convenor to ensure that everyone has the information, resources and motivation to play their part in achieving Good Food for All and codesign future parts of the Good Food Plan.
A co-designed membership scheme for Feeding Liverpool, enabling people and organisations including the community and voluntary sector, statutory sector, private sector and people who have first and experience of food insecurity, to work together to enable good food for all
In the next 12 months we will…
Work with a wide range of partners to create a culture where 'Good Food' is prioritised in a wide range of settings and can therefore be resourced to have an active role in the alliance and in achieving Good Food for All.
Facilitate inclusive and regular communications and engagement opportunities so that organisations of all sizes and people of all backgrounds have the opportunity to get involved in a way that works for them.
Formalise Feeding Liverpool as Liverpool's Good Food Alliance through becoming a registered charity, broadening its membership to engage with a wider group of people and organisations in achieving Good Food for All and widening access to the alliance's existing governance, engagement and project work and the continued development of future parts of the Good Food Plan.
How you can get involved…
Help us grow and develop Feeding Liverpool, Liverpool's Good Food Alliance. Sign up to our newsletter to hear about opportunities to get involved.