Liverpool's Good Food Plan is a plan that will address key issues related to the food we eat in Liverpool including:
food insecurity
access to and take-up of healthy, nutritious food
the impact the food we eat is having on our planet
and the practices by which the food we eat is produced.
It connects to and builds on existing work in the city and nationally, including Liverpool's City Plan, Liverpool's Pandemic Pledges, the Poverty Action Group and the Food Insecurity Task Force, Food Power, Liverpool's Healthy Weight Declaration and Feeding Britain.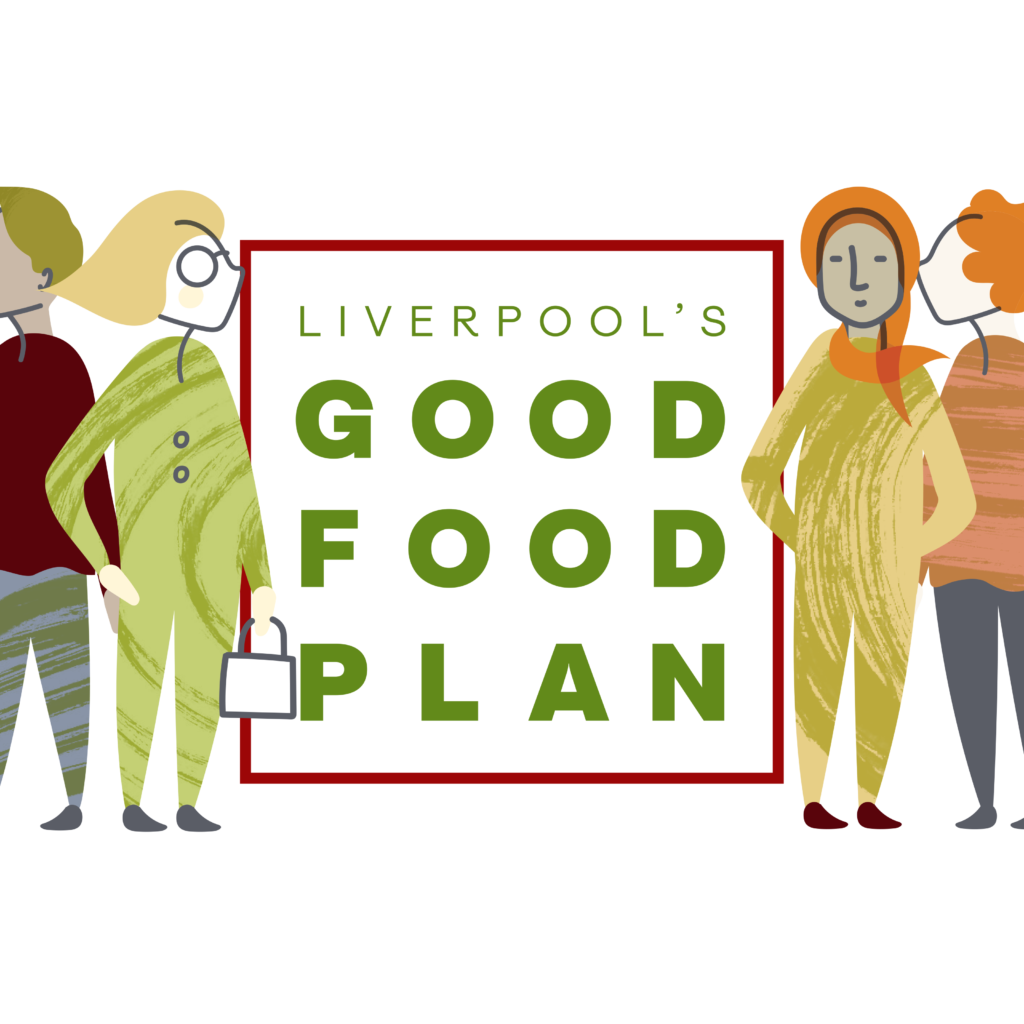 Our Vision – Liverpool 'Good Food City'
This plan is born from the belief that together, we can create a city where everyone can eat Good Food, no matter who they are and where they live.
We believe that we can not only reduce the critical levels of hunger and food insecurity that have been accentuated by the pandemic, but that we can use this pivotal moment in history to work together and change our food system to become a true 'Good Food City' and end the need for food banks.
Good Food means different things to different people. We want to continue to involve a wide range of people and organisations in the city to define what Good Food means to them and bring that shared vision to reality together.
Our Five Goals

We are focusing on these five goals:
Liverpool is a city with so much good food in it and Liverpool's Good Food Plan is about making sure that everyone can eat that good food. It is based on the experiences of those who work and volunteer in communities, organisations and businesses to provide food and shaped by the voices of those who struggle. We have been taking a hard look at where we are now as a city, identifying some things we can do now to make a difference, and setting out a realistic timeline and a roadmap for longer term change."
Kevin Peacock, Chief Executive of St. Andrew's Community Network, coordinators of North Liverpool Foodbank and co-chair of Liverpool Food Insecurity Task Force
Food is a basic human need. We know that there is a strong relationship between the food we eat, and our health and wellbeing. Our city has a proud history of innovation in public health and we have the talent and the people power to create a city where everyone can eat good food, no matter who or where they are. Now what we need is a plan to deliver it."
Matt Ashton, Liverpool City Council's Director of Public Health
Joining the Good Food Movement
We want this plan to be owned by the people and organisations of this city. This plan will continue to evolve as we widen the conversation, take action and learn together. 
So, what does good food mean to you? How is it showing up in your work or in your community? What role can you play in achieving good food for all? We've been thinking hard about these questions and want to hear from you too. Sign up to our newsletter to stay connected with how you can join us on this journey. 
How does this plan link with other work happening in Liverpool and across the country?
Find out here.