The Challenge
Approximately only 1 in 5 people experiencing food insecurity use food banks and UN data estimates that food insecurity in the UK may be as much as 17 times higher than measured levels of food bank use. This tells us that there are a large number of people experiencing food insecurity and are not getting the support they need.
Identifying people who are experiencing food insecurity in different settings (e.g. primary care, education, social care, etc) is essential to ensure everyone gets access to support as quickly as possible.
Routine monitoring is also important to quantify the scale of food insecurity in the population, track how the problem changes over time, and identify drivers and groups that are more at risk of experiencing food insecurity.
There are several validated food insecurity screening tools to help identify people experiencing food insecurity that can be easy and quick to use – including a 2 question screening tool with 97% sensitivity.
The two question screening tool with 97% sensitivity
1. "We worried whether our food would run out before we got money to buy more." Was that often true, sometimes true, or never true for your household in the last 12 months?
2. "The food we bought just didn't last, and we didn't have money to get more." Was that often true, sometimes true, or never true for your household in the last 12 months?
A response of "often true" or "sometimes true" to either question = positive screen for FI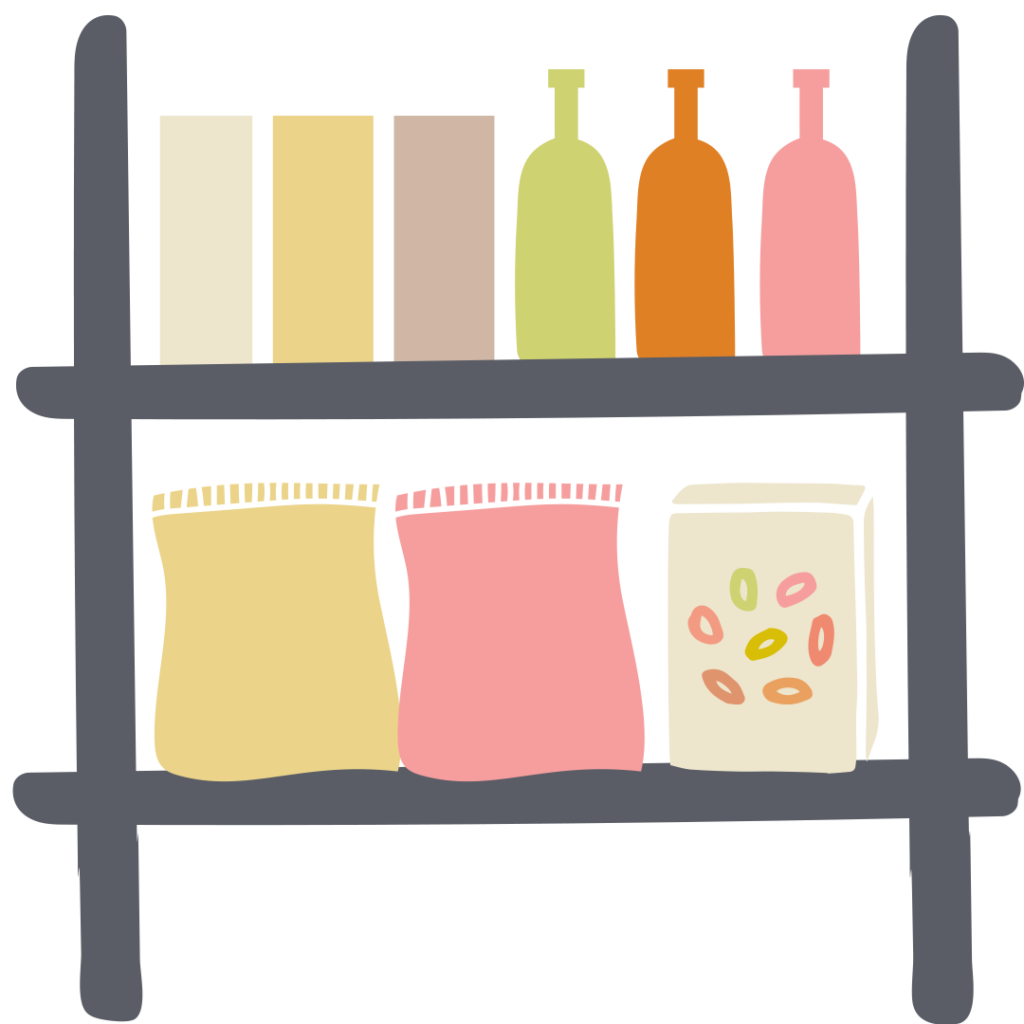 Where are we now?
In the UK, food security is not currently measured as a government statistic nor within health and social care settings and there remains a stigma around this topic and people experiencing food insecurity wait for a long time before they ask for help. Some participants from the listening work suggested that people who need support wait for long periods of time before they eventually contact an organisation for support. We also know that people in a position to support can feel unsure about bringing up the subject.
It's not like, they've had no food last week, they've had no food for weeks. And then they've heard about this pantry. And people have encouraged them to just ring."
Keith (40's unemployed Chef, volunteer)- Kensington Fields Community Association
When I first came, because I've worked, I felt terrible having to come to this place. Well, you have to put your pride behind you. You have to go. What I found, coz the girls were all laughing and smiling, it made me relax."
Deborah (48, recently unemployed )* – Joseph Lappin Centre
Changes we are working towards
We must increase awareness about food insecurity, how it shows up in different settings and in different ways
We must make food insecurity screening tools more accessible, easier to implement and more user-friendly
We must support people to tell their stories so that we understand people's experiences more deeply and reduce stigma surrounding food insecurity and its drivers
We must use this information (data and stories) to ensure people experiencing food insecurity access the support and information that would help them make informed choices. This is linked to Goal 1 of the Good Food plan 'Good Food' at points of Crisis. 
We must use this data to find ways to prevent food insecurity before it happens. This is linked to Goal 3: Enabling Food Citizenship and Goal 4: Shifting policy and Practice of the Good Food Plan.
---
The food insecurity screening initiative will help us move towards several goals at once – bringing awareness to hidden food insecurity in our city, working towards filling in the data gaps we have identified, strengthening new and existing relationships within the food alliance, and helping break down some of the stigma that exists in talking to each other about food insecurity. This is a great opportunity to work in previously unexamined areas of our community to seek out and amplify the voices of those experiencing food insecurity who may otherwise go unheard."
– Dr. Grace Patterson, Research Associate at the Centre of Excellence for Sustainable Food Systems, University of Liverpool
In the next 12 months, we will…
Engage with a wide range of people and organisations to explore ways in which Food Insecurity shows up in their work
Make the tools available to screen for food insecurity and support people to tell their stories and offer support to organisations that would like to screen for FI 
Work with organisations that engage with people at risk of experiencing food insecurity to explore ways they could be incorporating food insecurity screening, signposting, data collection and sharing as part of their work
Work with organisations to collect, connect and analyse data to improve the way we support people in crisis and inform food insecurity prevention efforts. 
What we learn through Goal 2 will inform the work related to some of the other Good Food Plan Goals, including Goal 1: 'Good Food' at points of Crisis and Goal 4: Shifting policy and Practice.
How you can get involved…
If you employ staff, manage volunteers or work with people who might be at risk of food insecurity, you can take part in a citywide effort to screen and signpost for food insecurity. Email [email protected] to get involved.
Are you researching food insecurity or food environments? Connect with the team of academics working with the Good Food Plan by emailing Ellen Schwaller on [email protected].
Have you experienced food insecurity? Would you like to play a part in creating a city where everyone can eat good food? We would love to support you to share your story and work together to create a good food movement. Get in touch with us today.  
Prefer to share your story anonymously? Click on this link to tell us about your experiences.