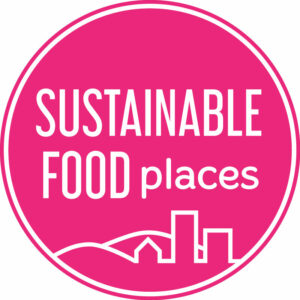 Sustainable Food Place awards are designed to recognise and celebrate the success of areas taking a joined up, holistic approach to food, that are achieving significant positive change on a range of key food issues.
Through this awards scheme we can celebrate and highlight the excellent working taking place across the city working towards #GoodFoodForAll whilst also identifying key areas that need development in the years to come.
Organisations and businesses across the city can play a part in Liverpool's journey towards this award by sharing evidence of how Liverpool is working towards these six key issues:
Taking a strategic and collaborative approach to good food governance and action
Building public awareness, active food citizenship and a local good food movement
Tackling food poverty and diet related ill-health and increasing access to affordable healthy food
Creating a vibrant, prosperous, and diverse sustainable food economy
Transforming catering and procurement and revitalising local and sustainable food supply chains
Tackling the climate and nature emergency through sustainable food & farming and an end to food waste
If you are doing work connected to any of these issues that you would like to highlight as part of Liverpool's bid, please email our award coordinator Dr Naomi Maynard on [email protected] with a short description of your work and evidence demonstrating how it has contributed towards one of these six areas. We can include any evidence from the last three years as part of our application.
Deadline: 1st September 2023 for information to be included.