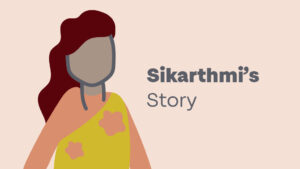 After leaving Sri Lanka, Liverpool has been home to me and my five children aged 2, 5, 9, 10 and 15, for the last eight years. Since my husband left earlier this year, I have struggled financially, and my spouse visa expired last month. Our future feels uncertain.
My children love the fresh fruit, vegetables, and eggs we receive at the foodbank. In the evenings they will eat the carrots and peppers 'fresh', dipping them in yoghurt, whilst I prepare a Sri Lankan egg pudding for dessert.
The foodbank feels like a family. It is more than the food I receive, it is a place where I feel loved and accepted, giving me the strength to face the road ahead.