Statement of Support – 19th January 2021
Feeding Liverpool is supporting the Right to Food campaign as Liverpool seeks to become a Right to Food City.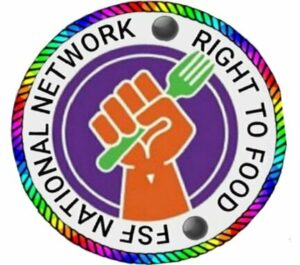 Why are we supporting this campaign? 
Through this campaign, we are calling on the Government to enshrine the Right to Food into legislation as a key building block towards achieving the Sustainable Development Goals, agreed by the UK Government in 2015.
The first three Sustainable Development Goals set out a commitment to 'end poverty in all its forms, everywhere', 'end hunger and achieve food security and improved nutrition and promote sustainable agriculture', and 'ensure healthy lives and promote wellbeing for all at all ages': in short describing a society where everyone is able to afford healthy and nutritious food – where no one goes to bed hungry.
Sadly, these goals are yet to be realised, with many households across Liverpool and the UK in 2021 still locked in poverty, unable to afford to put healthy food on the table. Over the last six week's Feeding Liverpool's Winter Boost scheme – providing fresh fruit and vegetables to vulnerable households, was called upon to support 3297 people in our city, including 1169 children. This is not right.
We are proud of the tremendous collective effort across our city in supporting the most vulnerable during the Covid pandemic, yet despite this, poverty is becoming further entrenched, with the pandemic disproportionately affecting the most vulnerable households in Liverpool.
2020/2021 has seen a rise in the number of households accessing emergency food provision, applying for help via the Liverpool Citizens Support Scheme and requesting Discretionary Housing Payments. Whilst these trends have been accentuated by the pandemic, they follow the direction of travel of the last few years as we see more households struggle to stay above the breadline, in a city crippled by the effects of austerity.
Our city's food-banks repeatedly report 'Low Income' as the most common reason why households need to access emergency food provision, showing that the safety net is not working. We are in desperate need of policies that ensure adequate household incomes to enable households to afford healthy food.
Through the Right to Food campaign we are calling on the Government to take a proactive approach to address what we are seeing and hearing in our city, to choose to step towards a society where every household can afford healthy and nutritious food, every day, by building a legislative structure that will hold successive Governments to account to the vision set out through the Sustainable Development Goals.
This is not a new ask, nor will it solve all the problems we see today, but it is a vital building block towards safeguarding the lives of future generations.
How can I get involved? 
Read more about the Right to Food campaign on founder Ian Byrne's website 
Join in the conversation about Right to Food on twitter using the hashtag #RightToFood and following founders Fans Support Foodbanks @SFoodbanks and @IanByrneMP 
Write to your MP asking them to support the Right to Food 
Download Sustain's Right to Food guide for advice on how to take action