In June 2022 Feeding Liverpool and the team at Kensington Fields Community Association (KFCA) co-hosted a free film screening of Made in Liverpool: This land is our land, a new Guardian film.
Made in Liverpool: This land is our land
Sue and Myra run a community centre at the heart of Kenny Fields in Liverpool. Their pantry offers residents affordable food, but also a sense of togetherness, pride, and plenty of laughs.
But there is something missing: a feeling of control and security. With development spreading rapidly from Liverpool city centre, residents fear for the future of their community – and now they are starting to fight back.
This is the fifth episode of Made in Britain by The Guardian, a community-based video journalism project looking at poverty, inequality and the challenges our communities face in the wake of the coronavirus pandemic. The aim is to put the individuals who are typically under-represented in the media in front of and behind the camera.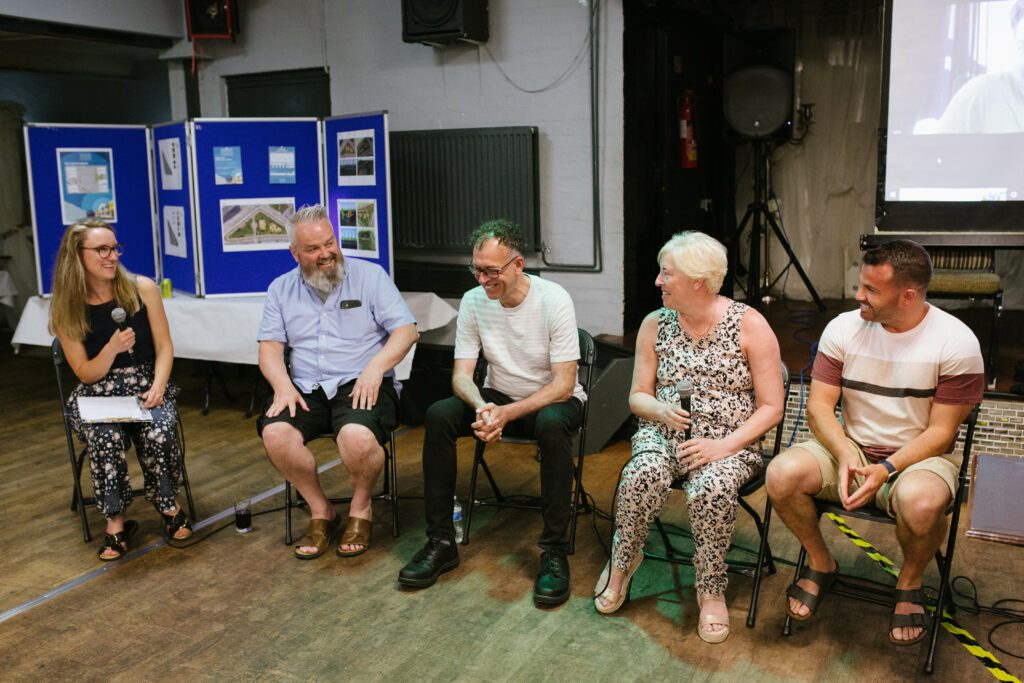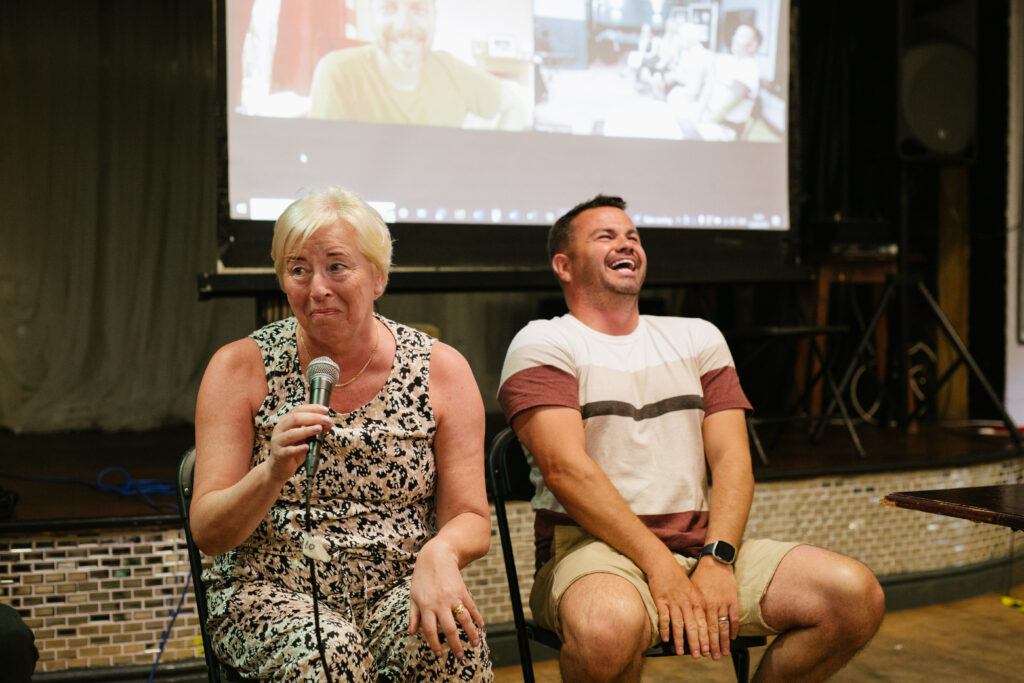 The screening took place on Thursday 23rd June at Kensington Fields Social Club. A panel discussion and Q&A followed the screening giving the audience an opportunity to hear from the people behind the film including; Sue Robinson from KFCA; Mark Harrison from Kensington Fields CLT; John Domokos from The Guardian; independent filmmaker and photographer Colin McPherson; and Paul Kelly from Breaking Ground. The panel Q&A was chaired by Dr Naomi Maynard, Good Food Programme Director at Feeding Liverpool.
We were delighted to have food from Homebaked Bakery available before the panel discussion, and to be partnering with Cinema Nation, the team behind Scalarama and The Spirit of Liverpool: Archive Films, helping us bring this film into the community, and local photographer Emma Case.     
KFCA are raising funds to continue their food pantry work, including provision of new kitchen facilities. Donations can be made through their Just Giving page here.