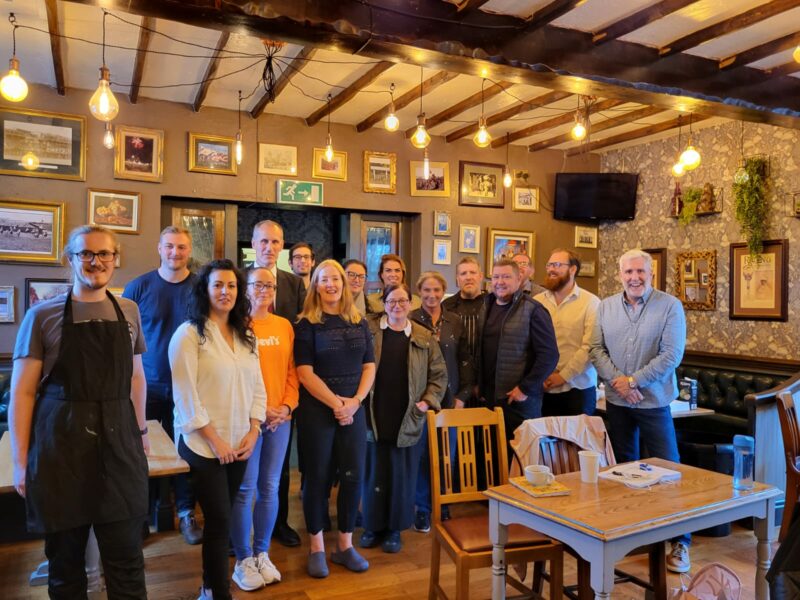 Feeding Liverpool, Alchemic Kitchen and chef Adam Franklin partner on the Fed-Up Slow Cooker Training Programme, teaching practical, communal cooking courses that bring together and equip community members to make delicious, nutritious, low-maintenance meals on a budget, in a friendly atmosphere to help combat loneliness and social isolation. 
We support and equip up to people to become community Fed-Up slow cooker trainers, supporting them to host slow cooking courses in their local communities.
Slow cookers are simple to use and typically use over 60% less energy than ovens.
The Fed-Up course, led by chef Adam Franklin, started in 2014 as a course designed to help supplement foodbank parcels to maximise the amount of meals that could be prepared by adding fresh food, a slow cooker and the training to effect change. It has developed into a network of people from community settings connected together to use their new practical skills, support each other and connected into other community projects.
Our half day train the trainer courses
After the course, the new trainers will receive on-going support including:
Training resources to deliver your course

10 recipe packs to handout to your course participants

Up to 10 slow cookers for your course participants

Ongoing communication with Feeding Liverpool, Alchemic Kitchen, and chef Adam Franklin to support the establishment of your courses
We do not currently have any further courses scheduled. Please get in touch with Feeding Liverpool's Development Officer Samir to register your interest in future courses: [email protected]