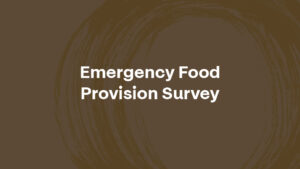 A report based on survey responses from emergency food providers in Liverpool in March-April 2021.
The purpose of this survey was to:
Support the creation of a map of emergency food provision, to be used by both organisations looking to refer residents for emergency food provision and the general public.
Support a strategic mapping exercise around the accessibility of emergency food provision
Develop a greater understanding of the both the scale and the type of emergency provision on offer across the city
Identify areas within policy and practice where organisations involved in emergency food provision may need further support.