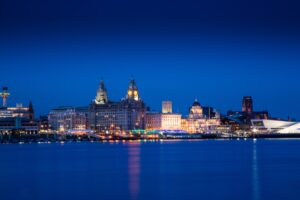 We are recruiting a Project Support Officer
This position has now been filled.
Feeding Liverpool are looking to recruit a full-time Project Support Officer to join our small, friendly, vibrant team as together we work towards a future where everyone in Liverpool can eat good food. This role will play a key part in connecting and equipping people, projects and organisations to work towards implementing Liverpool's Good Food Plan, which is at the heart of what we do.
In our Job Pack below we have given a taster of the type of projects the Project Support Officer will support, including our work around The Healthy Start Scheme and distributing funding to our network. This role will also have a strong communications element, playing a central part in developing and maintaining our social media conversations and communications with our network.
The role requires a positive attitude and a flexible approach: to be willing and able to take on a wide range of tasks. This is a great opportunity for someone passionate, creative, and organised, who likes a challenge. You will need to be an excellent communicator, motivated, and a good time manager who can collaborate well with others. Our team members go the extra mile, driven by the understanding that everyone at Feeding Liverpool and with our wider 'good food' network can make a lasting impact in tackling food insecurity and improving access to good food in Liverpool.
Job title: Project Support Officer
Reporting to: Project Manager
Hours of work:   37.5 hours per week, Monday-Friday. Occasional evening/weekend work may be involved, dependent on the needs of each project.
Salary: £24,000 per year
Contract: This is a fixed term contract until 1st August 2024. Any extension is subject to further funding for this post being secured.
Closing Date:  Applications should be sent to Project Manager Elena Vacca  by 11.59pm on Sunday 9th July.  If you have any questions about the role please email Elena on [email protected] or telephone 07723 291697.
For full details how to apply and to read our Job Pack visit our vacancies page