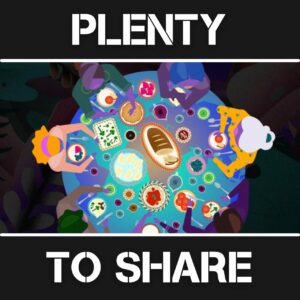 Feeding Liverpool has joined over 40 organisations supporting the Food Abundance and Equality Declaration, calling for systemic solutions to end the need for food banks in the world's sixth richest country, and prevent food waste from arising in the first place.
This Is Rubbish are hosting a webinar to introduce the campaign – register to join/spread the news, and sign up for the Plenty to Share newsletter for monthly updates on systemic solutions to food waste and poverty.
The webinar will feature an introduction to the Plenty to Share movement by This Is Rubbish, talks from Ian Byrne MP (#RightToFood campaign), the Independent Food Aid Network and Tax Justice UK, followed by a discussion of how we can come together to mobilise for systemic solutions to food waste and poverty.
Everyone welcome! Read more in the Big Issue and Left Foot Forward.