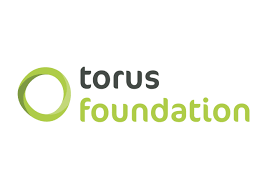 Applications are now open for community groups and organisations to apply for funding from Torus Foundation.
As Torus' charitable arm, Torus Foundation is inviting local charities and organisations to make an application to the Community Investment Fund (CIF) to help more initiatives supporting people across Torus communities.
Torus Foundation works with key partners to make a positive difference to communities through key focus areas:
Providing Employment and Skills opportunities
Building people's skills and confidence online with Go Digital
Assisting people with money and benefits through Money Matters
Helping communities to improve their Health and Wellbeing
Providing a fun and safe environment for Young People
Local charities and organisations across Liverpool, St Helens and Warrington can apply for up to £3,000 (each year) worth of the funding.
Each application will need to demonstrate how a project or initiative will provide support and make a difference for Torus tenants or those living in our surrounding Torus neighbourhoods, through one of the above key focus areas.
Who can apply for funding?
Any constituted community group that consists of Torus residents or operates in an area that benefits Torus residents
Any constituted residents group
Any organisation that delivers services within a Torus neighbourhood.
How to apply:
Check out the full criteria and head to apply now to submit your application.
If you would like to speak to the team before going ahead with the your application, please get in touch:
Email [email protected] and quote 'CIF' along with your details and a member of the team will contact you.
If you have any other questions relating to CIF or the Foundation's varied programme of support, please don't hesitate to email [email protected]