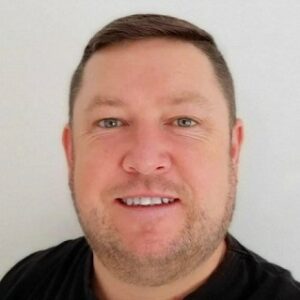 We're so pleased to introduce you to our new Development Officer Colin Pryor. Colin joins Feeding Liverpool on 31st January bringing with him over 20 years of experience working within the voluntary sector across Liverpool in various roles, including training, event coordination, and volunteer management.
Colin has worked for the last nine years as the Volunteer Coordinator at Nugent Care, where he has setup and supported the development of food initiatives including food pantries in Kirkdale and Edge Hill, and Nugent's emergency food response.
"The last few years have seen my role change dramatically; setting up and supporting various food initiatives with the support of amazing charities and organisations within in our city, who are working together to make a difference. Having frontline experience of the current situation we are facing, I have seen the differences that can be made, this gives me the drive and passion for my new and exciting role at Feeding Liverpool."
Colin's other passion is his beloved Liverpool FC where he is a season ticket holder; in his free time he oversees a grassroots football club called Huyton Juniors JFC. He is a committee member and club welfare officer to over 35 teams, providing footballing opportunities to over 350+ children in and around the Huyton area. They recently extended their support, running Half Term Activities (HAF) providing fun, fitness and lunches to 50 children a day throughout the school holidays.
Colin's role has been funded by the Trussell Trust as part of their Organising and Local Mobilisation Programme.
"The organising project aims to support food banks and their partners in our network to organise, influence, and campaign for change. We provide a package of grant funding, training, and ongoing support to give local organisations the capacity, skills, and resources to identify local issues, develop influencing strategies and campaign to make change happen. The project encourages building on the networks, relationships and respect they already have, finding and developing local leaders and, crucially, ensuring people with lived experience of poverty and destitution are at the heart of all we do." Rae Cahill, Organising Manager at The Trussell Trust
Over the next few months Colin will be out and about connecting with groups across the city.
He says:
"I am delighted to be joining Feeding Liverpool and look forward to meeting people who have the same values and beliefs to make change happen! Where we can all work together and towards Good Food for All."
And we're delighted too, welcome to the team Colin!