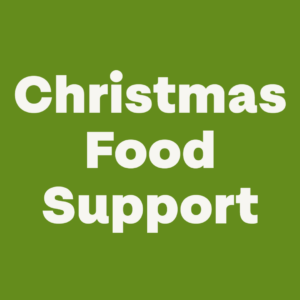 Here is a list of useful Liverpool-based Christmas Food Support services and resources for the Christmas and New Year period.
Community Christmas Meals Map
This map shows organisations across Liverpool's communities providing free Christmas meals, and other free food offerings and activities on or around Christmas day and will be updated regularly.
View our Community Christmas Meals Map here.
Community Food Spaces
Community Food Spaces Map
This interactive resource shows community food spaces in Liverpool city. Before visiting a community food space, please confirm opening days and times with the venue directly.
View our Community Food Spaces Map here.
Your Local Pantry
View Christmas opening/closing times for the following pantries here:
Holy Trinity
Christ Church
Nugent
Kensington Fields
St Andrews
Ykids
ASK
Blue Base EiTC
St Georges
VLC
Millennium Centre
Please contact other Food Pantries that feature on our Community Food Spaces map directly for Christmas opening hours.
Foodbanks
North Liverpool Foodbank Network
View Christmas opening/closing times for the following foodbanks here:
Salvation Army
Cornerstones
St Christopher's
Christ Church W/B
Good Shepherd
St John's
WECC
All Saints
St Andrew's
St Paul's
Kensington and Field
You will need to go through the usual support agencies to obtain a voucher or voucher code, these include Citizens Advice Liverpool, your GP, health visitor, or social worker.
If the support agency is closed then staff from St Andrew's Community Network will be picking up answer phone messages on a rota and will be able to issue e-voucher codes over the phone. Please call 0151 226 3406 and leave your name and contact number for the team.
Details about each foodbank location can be found here.
South Liverpool Foodbank
View Christmas opening/closing times for South Liverpool Foodbanks here.
Details about each foodbank location can be found here.
L6 Centre
L6 Centre closes on 24th December and reopens on 3rd January.
Local councillors, social workers, teachers etc. have the contact number of the L6 Centre staff for emergencies whilst closed.
Micah Liverpool
Micah Liverpool have normal foodbank services up until Christmas.
In between Christmas and New Year they have cancelled one of their sessions on the 27th December but are running their foodbank on 29th December at St Brides Church 10:30am – 12:30pm.
They are back as usual from Tuesday 3rd January.
New Beginnings Improving Lives
They are closing their face to face services in between Christmas and New Year.
However, New Beginnings Improving Lives (NBIL) will still be accepting emergency foodbank referrals between Christmas and New Year for those in immediate urgent need for food. They stress their foodbank is an emergency foodbank for those who have no food or finances to purchase food.
During this period, any self-referrals will be automatically referred to partner agencies for further support.
Phone and emails will be monitored daily: 07521453600 and [email protected]
Winter Holidays Activities and Food Programme
Winter Holiday Activities and Food Programme – During school holidays children and young people aged 5-16 years old, including children with SEND or additional needs, can access free activities and a meal. The Winter HAF programme starts on 23rd December 2022 and there are lots of great activities happening over the school holidays.
Supermarket vouchers will also be distributed. More information here.
Liverpool Zero Waste CIC Surplus Food Open Events
Liverpool Zero Waste CIC collect surplus food to save it from landfill and distribute it to communities. Over Christmas and New Year they will be running a number of open events giving out surplus food from over 50 supermarkets to be collected.
Friday 23rd December 11am to 12pm at St Columba URC, Hillfoot Ave, Hunt's Cross, Liverpool, Hunts Cross, L25 0NR
Saturday 24th December 11am to 12pm at St Mary's Grassendale, St Mary's Road, Liverpool, L19 0NE
Christmas Eve Open Event Saturday 24th December 6pm to 10:30pm at All Souls Church, Mather Avenue, Allerton, Liverpool, L19 4TF. More details here.
New Year's Eve Open Event Saturday 31st December TBC
Please bring big bags – They are expecting large volumes of surplus food that will need saving.
Find Liverpool Zero Waste CIC on Facebook and Twitter.
Agencies and other support
Help in a crisis – Liverpool City Council have provided some sources of support that could help you or someone you know. Liverpool Citizens Support Services will be closed on 26/27 December but open on 28/29/30 December.
Crisis Merseyside and UNISON Merseyside are open 28/29/30 December.
Find your local councillor using this tool.
Visit the LCVS website here for information regarding:
Warm Hubs:
South Central Community Transport Warm Hub
Liverpool Carers Centre Warm Hub
The Life Rooms Warm Hubs (Walton, Bootle & Southport)
Warm Welcome Hub at The Brain Charity
Warm Banks – The Archdiocese of Liverpool.
Liverpool-based Resources & Services:
The Whitechapel Centre – Help for the Homeless
Help in a Crisis
Cost of Living Crisis
Sustainable Warmth Fund
Citizens Advice & Liverpool Community Advice
The Live Well Directory for Liverpool City Region
General Resources:
Priority Services Register for Household Utilities
Cost of living support – GOV.UK
Get FREE MOBILE DATA from the National Databank
Help for Households – GOV.UK
Energy Bill Relief Scheme: help for businesses + other non-domestic customers
Fighting UK Poverty – Turn2Us
Turn2Us Grant Search
Turn2Us Benefits Calculator
StepChange
Lightning Application Portal
Cost of Living Support | Social Welfare Training
What supermarkets and shops are doing to help with the cost of living – Which? News
And more!