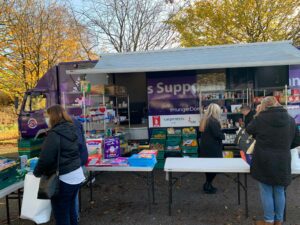 Feeding Liverpool, as part of the city's Good Food Plan, is working to produce interactive maps of food provision across the city.
In August 2020, we created a simple map of 'affordable food initiatives' (such as community markets, food clubs, pantries, food unions and community shops) in Liverpool.
In order to update this map, and make it consistent with the information we have recently gathered from emergency food providers in Liverpool, we would like to ask all affordable food initiatives to complete a short survey.
This survey will ask you to confirm your details on the existing map, and add some additional information.
If your organisation is not already on the map please contact [email protected] to be added.