The 16th October is World Food Day – a day where food is celebrated but also where we remember those across the world who are going hungry, including those in our own city and country.
But remembering or even acknowledging that hunger and food insecurity are problems in our society isn't quite enough.
We have reached the point where donating to our local foodbanks – who are doing amazing work looking after us in times of need –  or cooking a meal for our neighbours when their cupboards are running low, also isn't quite enough.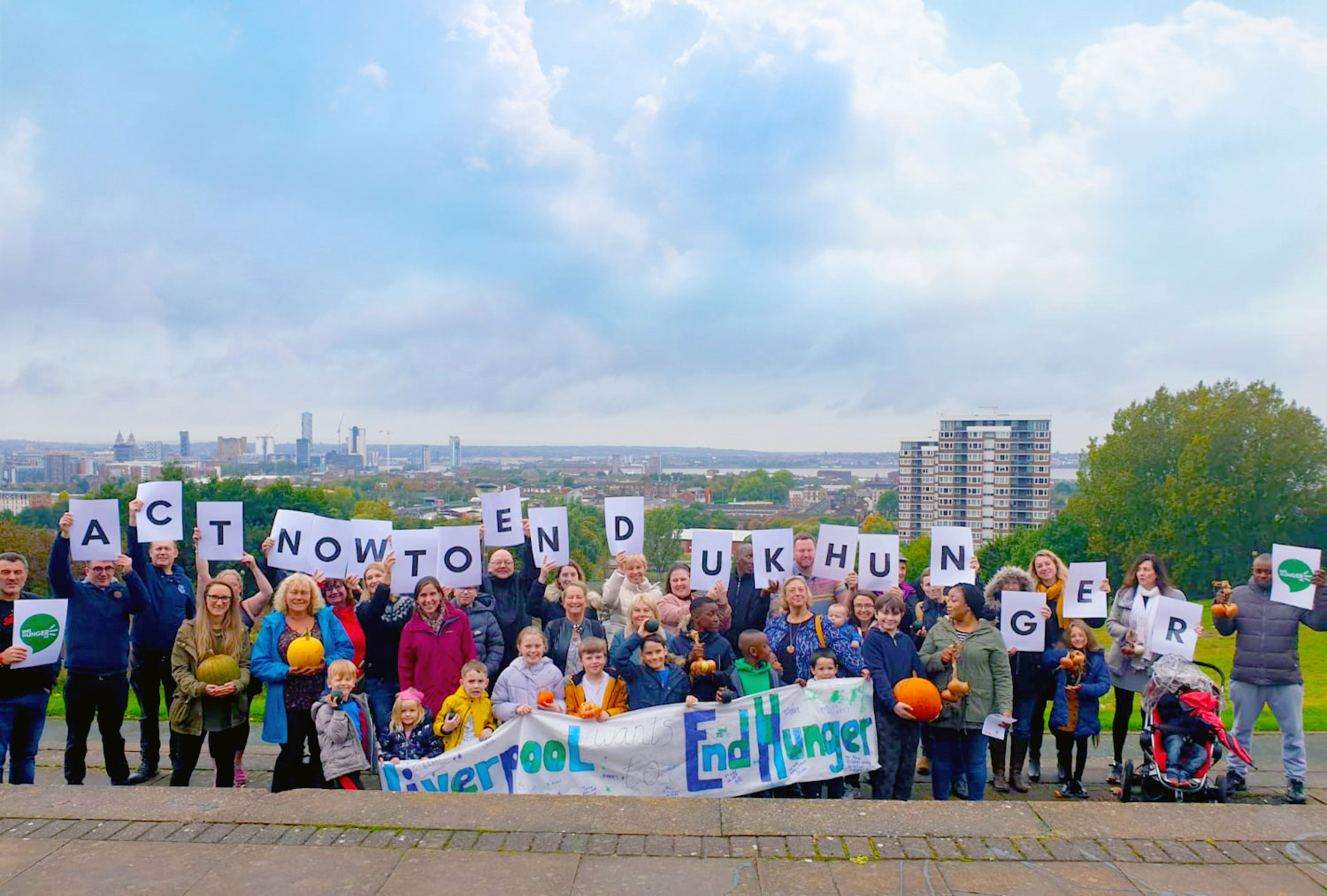 Individual acts of kindness and our hard-working voluntary sector should not be the solution to the problem of why children across the UK go to bed hungry, or why parents skip meals in the school holidays so their children can eat, or why the elderly gentleman across the road has developed 'soft bones' after living off a diet of plain toast and black tea.
We need a coordinated response. A clear plan. We need action.
Through the End Hunger UK campaign we are calling on our Government to set out a cross – departmental road map explaining how, together, we are going to tackle the systems and structures that have trapped thousands – both those in and out of work – in poverty.
We need our Government to ACT NOW TO END UK HUNGER.
Read more about the campaign on our