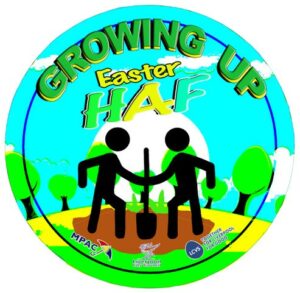 The Easter Holiday Activities and Food (HAF) programme starts on 11th April and there are lots of great activities happening over the school holidays for children, aged from reception to 16 years old, who are eligible for benefits related free school meals.
Children across Liverpool will be able to access hundreds of activities throughout the Easter break including specific provision available for children with SEND or additional needs. There's a great range of activities across the city including boxing, trampolining, football, music, dance, cycling, cooking, climbing, films, bowling, arts and crafts, drama, a make up course, trips out and much more!  Every day there will be a meal available for every child that attends.
To find out where schemes are in your ward click here or visit www.merseyplay.com and click on the Easter HAF link.
Below is the current list of organisations but the website has the most up to date information so do check there first.
Parents/guardians/carers can choose an activity, then contact that organisation to book a place. If the child has any additional needs or dietary requirements then you can discuss this with the organisation when you book.
The programme is funded by the Department for Education. 100 programmes have been funded across the city and many of them are taking part in a growing project which will provide organisations with the tools to develop or enhance a community growing project in order to teach young people about growing their own fruit and veg.
The Winter HAF programme saw 5823 young people engage with the programme and 37,763 meals provided.