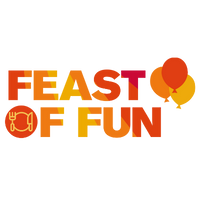 Together Liverpool are offering Feast of Fun grants of up to £300 for churches across the Diocese of Liverpool to host food-related community activities for families, children, and young people in and around February half term 2022.
Applications must be received by 5pm, Monday January 31, and the funding must be spent by the end of March 2022.
They are looking to support activities which:
Are church-led, although they encourage you to involve other community partners, such as local schools, faith groups, voluntary organisations or other churches
Enable your church to strengthen connections with families, children and/or young people in your community, beyond your usual church family
Include healthy food as a key element of your activity
Churches can apply for a grant of between £50 and £300. Single event activities (such as a Community Fun Day) can apply for up to £150. Multiple day events (such as a Holiday Club) can apply for a grant up to £300.
To read more about Feast of Fun and to apply, follow the links below.
Feast of Fun grants for community food activities – Together Liverpool
Feast of Fun February 2022 Application Form (smartsurvey.co.uk)